From aphids to pumpkins
By John Fulton

Send a link to a friend
[September 29, 2009] We had a tremendous buildup in the populations of soybean aphids just before the soybeans started maturing. What does this have to do with horticulture? When the population builds to a large level, or the food source runs out, the aphids grow wings to look for another location. In our case, both of these events occurred at about the same time. This might explain some of the clouds of "gnats" people have been asking about.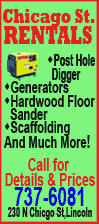 Well, they arenít gnats but soybean aphids in many instances. There are some fungus gnats, some other insects such as the insidious flower bugs or minute pirate bugs, but most of the clouds are soybean aphids.

With the buildup in aphid populations comes a buildup in predator populations. Just think back to high school biology and the rabbits and coyotes graph. Remember the coyotes lag the rabbits by a while. What this means is a buildup in populations of aphid predators for us. Natural aphid controls include ladybugs, syrphid flies, parasitic wasps and diseases. The result is a monumental buildup in populations of these natural controls, and it is already under way. It stands to reason if we had over 1,000 of these aphids on each soybean plant, it will take quite a few predators to try to control all of them. And if you have a soybean field close, you will probably have more aphids and predators.
The populations of the predators will then put them in the nuisance pest category, since you wonít be able to open a door without admitting some of them. If they become too much of a problem in the house, you can do a quick spray with an aerosol for flying insects. The vacuum cleaner also remains a great way to pick up a few unwanted visitors in the home. As for the aphids, about the only potential problem from them is on garden beans still going. Most pesticides, including malathion, bifenthrin, permethrin and insecticidal soap, will control aphids.
Pumpkin time
This week really makes it seem like fall, and one of the favorite fall decorations is the pumpkin. Itís been a challenging year with many of the diseases common in a wet season and having a cool year also. Following are some of the cardinal rules for selecting and keeping pumpkins:
Choose a pumpkin with a stem, but never carry it by the stem. Pumpkins without a stem will not last long.

Select a pumpkin with a flat bottom so it will stand upright.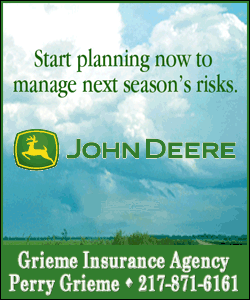 Avoid pumpkins with holes, cuts or soft spots. These areas will rot.

Light-colored pumpkins are easier to carve because the skin is not as hard as darker orange-colored ones, but they will not keep as well.

Wash the pumpkin with warm water and let it dry before carving. Use of a small amount of dishwashing soap in the warm water may help extend the life of the pumpkin.

To make the pumpkin last longer, keep it in a cool place until ready to carve. After carving, coat the cuts with petroleum jelly.

Carving should only be done three days ahead of Halloween. After cutting, the pumpkin will deteriorate rapidly.

The use of a candle in the pumpkin will also make it deteriorate rapidly.
[By JOHN FULTON, University of Illinois Extension, Logan County]