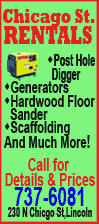 Nearly eight months after Starbucks Corp. began selling its Via instant coffee in Seattle and Chicago, the company on Tuesday will begin offering the dissolvable drink to the rest of the country and in its Canadian stores.
Backed by the company's first-ever television ads, along with large-scale distribution to about 1,500 sites outside its stores, the Via launch shows just how determined Starbucks is to own a stake in the $21 billion worldwide instant coffee market.
"Based on the success we've had, we feel strongly that we're sitting on a very big opportunity," said Starbucks CEO Howard Schultz said during a conference call with journalists. "What's going to sell Via at the end of the day is that (it) delivers in the cup. Most people will not be able to tell the difference."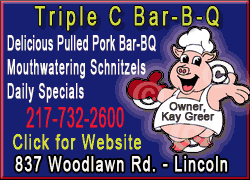 While instant coffee is pervasive throughout Europe -- accounting for as much as 80 percent of coffee sales in the U.K. -- the insta-brews haven't won over American taste buds, in large part because of their image as an inferior knock-off of drip-brewed beverages.
But it's that perception that Starbucks executives are trying to change. They hope the skinny cylindrical 3-packs ($2.95) and 12-packs ($9.95) of coffee that dissolve in water will eventually be as prevalent on store shelves as its packaged coffee is now. The coffee is available in Colombia and Italian Roast flavors, and more varieties are expected to be introduced in the future.
While experts see opportunity for Starbucks, they also see challenges.
Bob Goldin, an analyst at the Chicago-based food consultant Technomic Inc., said Starbucks faces twin hurdles of perception and price. The Starbucks instant comes in just shy of a dollar a cup, compared with the pennies it costs for a cup of home-brewed joe.
Marshaling vendors like camping store chain REI and office supply chain Office Depot Inc. will help the company get the product in hands of new customers. Via also will be sold inside Costco Wholesale Corp. and Target Corp. stores and to big food vendors like Compass and Aramark.
The offensive is also taking to the air, where passengers onboard certain United flights on Tuesday will be able to sample the drinks. In late October, United travelers will be able to buy 3-packs of the coffee from flight attendants while cruising at 30,000 feet. Vendors will be able to set their own prices for Via, but the company recommends similar prices to what the product will be sold for in Starbucks stores.
Next year, Via will appear on grocery store shelves, which along with bulk stores account for roughly two-thirds of Starbucks' packaged coffee sales.