"Maybe this year we can change that culture," says Dr. Anne Schuchat of the Centers for Disease Control and Prevention. "It's not supposed to happen that you, when you are pregnant, are fighting for your life on a respirator."
Yet getting simple vaccine information took Charla Bason of Washington, D.C., repeated requests, as she was bounced between her obstetrician's office and her primary care doctor a few weeks ago.
"I feel like if I hadn't brought it up, they never would have mentioned it to me," says Bason, 30, who is seven months pregnant with her first child.
Bason decided to seek vaccination after watching a CDC Webcast about pregnant women and talking with a physician in the family. But she still has no clear answer about where to get one.
"It's been incredibly frustrating. There's a terrible disconnect between the message that was getting out and, once you decide you want it, how do you get it?" she says.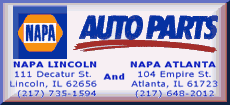 Any kind of flu is risky during pregnancy, and pregnant women have been on the get-a-flu-shot priority list for years. Their reluctance to take any medication during pregnancy is part of the reason for the low vaccination rates.
With swine flu, what doctors call the 2009 H1N1 strain, pregnant women seem at particular risk for complications. Pregnant women make up 6 percent of H1N1-confirmed deaths even though they account for only 1 percent of the population, according to the CDC. They're at least four times as likely to be hospitalized as other flu sufferers.
Vaccine is a two-for-one deal during pregnancy: It can protect not just mom but the baby, too, for the first few months after birth. The mother's body makes flu-fighting antibodies that easily cross the placenta to be carried by the fetus, explains Dr. Neil Silverman of the University of California, Los Angeles. That's important because flu can easily kill newborns, yet babies can't be vaccinated until they're 6 months old.
Once women get that vaccine advice, where do they get the shot?
The American College of Obstetricians and Gynecologists has no count of how many OBs offer flu vaccine. It's still considered a minority although recent surveys suggest many more may be starting this year, especially in large cities.
An extra complication: Each state's health department ultimately will decide who gets to offer the H1N1 vaccine, aiming for locations that vaccinate the most people. Those decisions haven't been made public yet. Even if your OB requested swine flu shots, he or she may not get any, at least from initial shipments.
So the CDC and ACOG are urging obstetricians to partner with a nearby site -- a hospital or drugstore, for example -- to guarantee their patients a flu-shot source, a message the government will reiterate Tuesday in a swine flu training seminar for obstetricians nationwide.