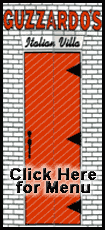 This past Sunday was different. The streets were barren of parked cars. The traffic itself seemed very light, and the churches had none of the usual cars filling their lots or surrounding their properties.

This lack of churchgoers on a Sunday morning wasn't due to any disinterest by the worshippers in attending services. This was Together for Lincoln Sunday, and thus, for 16 community congregations, worship of God and belief in helping their fellow man went on the road.

Together for Lincoln for the second year in a row saw over a thousand community members, young and old, fan out across the city to help their fellow man. In all, 104 projects and counting were tasks completed by the TFL groups. All told, more than 1,700 hours of service to the community was completed in just one day.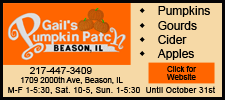 The projects were as varied as the volunteers and those they helped. Wheelchair ramps were built at three locations. In several cases TFL volunteers grouped by the dozen took to brush and painted entire houses.
Many homes received carpentry work, from installing new doors and windows to needed repair and replacement of rotted boards and siding.
There were also simple tasks handled by TFL crews, but that work was just as important to those receiving that help.
Gutters were cleaned out, landscaping was done, trash was hauled, windows washed and houses cleaned, all in the spirit of the Lord. The parks and streets were walked and trash was gathered and hauled away. Volunteers went to homes to check on smoke detectors, which were replaced or installed where needed. And, still more chores and tasks were done when volunteers saw the need.
In many cases, those who were helped have reached an age where physical toil just isn't a possibility.
On the north side of town an octogenarian leaned against his cane, smiling, while a crew replaced rotted windowsills and trim. He said he used to do all this type of work himself, but now he is too old to get up on a ladder. When asked how the crew was doing, he beamed. "Oh, they are doing great," he said. "Look at all the work they have done already." Turning away, the elder gentleman went back to a lawn chair where he could watch the repairs continue. He never stopped smiling.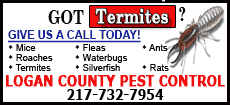 The Brown family is another couple in their upper 80s. The Hauters came to their home to work.
The Hauter family -- dad Dru, mom Marcia and 16-year-old son Ben -- attend Lincoln Christian Church. Dru said they volunteered last year as a family and were put in with a larger group. This year when assignments were handed out, they were given their own family team.
The Hauters put railings up on the large front porch, planned to paint the entire porch with a fresh coat of white paint and finish by doing some light trimming of the shrubbery in front of the house.
Marcia says that time is a very precious commodity in all families nowadays, and those who volunteered have given a large gift. But on the other hand, they are receiving a large gift as well. She explained: "After last year's experience we thought it was very helpful to all of us as a family. This is a good experience, a good family time. It feels good to spend time together."
Last year the Hauters also had their daughter with them. This year she is away at college, but Marcia said, "We've already talked to her on the phone, saying, 'Hey, we're here! We're working and we're missin' you!'"
Mr. Brown is thankful for the Hauter family team and trusted them to do exactly what needed to be done. He chuckled as he said, "When they got here, they asked me if I wanted to supervise their work, and I told them I didn't need to; they know what they are doing."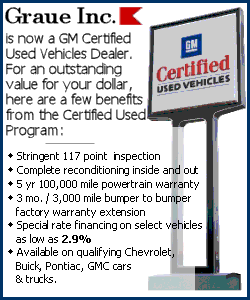 Around the corner from the Browns, Bonnie Little had a crew working around her home as well. Little has recovered nicely from a stroke, but there are still some jobs that are just too big for her to tackle.
But she was all smiles as she donned gloves, grabbed a rake and offered to help the team who had come to help her. While two members of the team worked on waterproofing her back porch with a fresh coat of stain, another cleaned up and trimmed shrubs.
At Christian Child Care, a crew of 20 was all over the buildings like a swarm of bees, cleaning gutters, pulling out dead shrubbery, cleaning and painting. CCC director Coleen Moore was all smiles. "Isn't this just marvelous? And they work so well together and get so much done," she remarked.
There were so many more stories on this day. In fact there were at least a thousand, and we regret not being able to tell every one of them in this story. But the volunteers all know who they are, and the "Boss" of the whole project certainly knows who they are as well.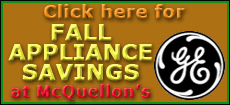 While our community has been under a veil of tragedy in the national news this past week, the Together for Lincoln movement is a bright light shining out to other communities that are willing to look past sensational headlines to find the heart of this town and to learn from us. "There are communities all over America that are starting their own projects like this," said Ron Otto, minister at Lincoln Christian Church. "We have people calling us all the time and asking how we got this started."
The evening ended as Lincoln Christian University's chapel was filled with worshippers from all the congregations involved in Together for Lincoln. The worship service was uplifting and incorporated scripture and multimedia testimony bringing praise to God for works accomplished throughout the day.
As one body, they grieved and prayed for the Gee family, recently brutally murdered in Beason, leaving behind one 3-year-old survivor from the attacks. The congregation took up an offering to contribute toward the medical bills for Tabitha Gee and funeral expenses for her family. After receiving national media attention for the violent tragedy, it seemed particularly healing and appropriate for God's people in Logan County to show the world what we truly are about.
Together for Lincoln encouraged the crowd to go from "one day to one way," making cooperative service a way of life year-round. Using this day as a launching point for a new spirit within the community, teams of students, families, friends, and study or spiritual formation groups could completely change our community by being constantly on the lookout for needs and ways to meet them.
On Sunday, the volunteers of Together for Lincoln showed the world that we are Lincoln. We are Logan County. And we are together in grief and in triumph.
It is because of this special lesson to all of us, and to the world, that LDN is proud to congratulate every person involved with Together for Lincoln and proclaim all the participants as our Personalities of the Week.
[By MIKE FAK, with contributions from NILA SMITH and CANDRA LANDERS]