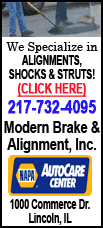 EMI, which has the Beatles, Coldplay, Lily Allen and Pink Floyd on its books, had hoped to raise around 200 million pounds ($304 million) by offering its rivals a five-year licensing contract.
A source close to both sets of talks, who requested anonymity because the discussions were private, said Thursday that they fell apart after a failure to agree on price.
That leaves EMI, owned by private equity group Terra Firma Capital Partners Ltd., battling to raise 120 million pounds by mid-June to meet its commitments on loans from U.S. bank Citigroup.
Terra Firma, led by British financier Guy Hands, bought EMI in 2007 for 4.2 billion pounds. Hands is suing Citigroup over the deal in New York, alleging that the bank falsely claimed there were other bidders, encouraging the private equity firm to raise its own offer. Citigroup has denied the allegations.
EMI declined to comment on Thursday.