Growing faith in the global recovery produced solid numbers in the Bank of Japan's quarterly "tankan" survey of business sentiment. The report guides central bankers in monetary policy decisions and is a closely watched barometer of the country's economic health.
The tankan showed confidence rose for the fourth straight quarter, with the main index for large manufacturers at minus 14. The reading, generally in line with market forecasts, is an 11-point improvement from three months ago and is the highest level since September 2008. It hit a record low of minus 58 a year ago in the midst of Japan's worst recession since World War II.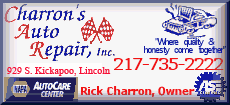 The figure represents the percentage of companies saying business conditions are good minus those saying conditions are unfavorable. So the higher the number, the better the mood.
More encouraging are signs that export growth is starting to trickle home, spurring a lackluster domestic economy.
"There has been this concern that exports go up, and nothing else happens," said Richard Jerram, head of Asian economics at Macquarie Capital Securities in Tokyo. "We've been arguing that you should get second-round effects ... and that certainly seems to be coming through quite well."
Sentiment among big non-manufacturers climbed to minus 14 from minus 21 in December.
The mood among smaller firms, whose fortunes are more closely tied to domestic demand, also brightened and managed to beat expectations. Medium-size manufacturers' confidence rose to minus 19 from minus 28, and the small manufacturers' index rose to minus 30 from minus 41.
The latest results confirm the Bank of Japan's relatively upbeat assessment of the world's second-biggest economy. Gov. Masaaki Shirakawa said last month that stimulus measures at home and abroad are working, bolstering exports, production and consumer spending.
Japan's economy grew at an annualized rate of 3.8 percent in the October-December quarter, driven largely by robust demand in China and elsewhere in Asia.
Despite the better conditions, pessimists still outnumber optimists. Japan remains the slowest growing economy in Asia. And it faces a number of looming threats, including deflation, a shrinking population and a potential slowdown in exports.