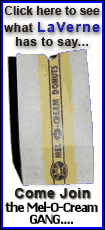 Jacki, who was born on a homestead between McLean and Atlanta, now calls Atlanta her home. She is married to Mike and the couple have a 17-year-old daughter, Heather, who attends Olympia High School.

Jacki gets plenty of fitness training while on the job at the park district, teaching three spinning classes each week as well as being a personal trainer helping clients reach their fitness goals. She also runs eight to 10 miles four times a week and 17 miles on the weekend. Like we said, Jacki is fit.

The 45-year-old runner says she has been running on and off for probably 15 years, running a three- to four-mile path in Atlanta when Heather was younger.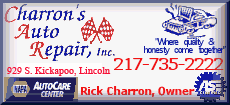 As Jacki approached 40, she decided to run in a half-marathon, which is 13.1 miles. She said with a laugh that she then decided to run in the Chicago Marathon, and when she was finished her immediate reaction was to never run a marathon again.
But she has, and she will now reach the pinnacle for long-distance runners when she runs in Boston.
Jacki has run marathons in Madison, Wis., the Quad Cities and Champaign as well as several half-marathons. She says experience at running marathons doesn't really make the race easier the next time, but she has learned what to expect and to how to deal with the demands placed on her body after almost four hours of running at almost seven miles an hour.
Pavlik says there is a great deal of training needed to get into marathon shape, and knowing one's body is important to understand when to work hard and when to allow her body to recover from the rigid regimen she maintains.
Jacki says besides building the stamina for such an arduous run, nutrition and hydration are important in her training. She eats little red meat but says from time to time her desire for sweets does require attention, although not much. "I usually pop a few M&M dark chocolates in my mouth and I'm good," she said.
Pavlik says cross training helps get her ready for long runs. Besides the miles, the spinning classes where stationary bikes are used, as well as weight training, help get her where she wants to be to run a long distance.
Pavlik says she prepares for a race by drinking more water and carbohydrates. During the race she only takes in water or Gatorade. After a long race, she makes sure she takes in a good supply of carbohydrates and proteins to help her body recover.
As with many runners, Jacki has become hooked on running. She says the training in the winter isn't as enjoyable on the home treadmill as it is when she can get outside with more stimulus as she pounds out the miles.
"I have a rule, if it is 32 degrees or warmer I run outside," she said. "Under that, I run the treadmill, but that is boring."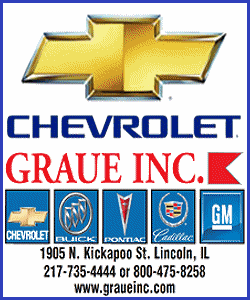 She says she has for the most part been lucky, avoiding injuries that often beset long-distance runners. But she has had trouble with one of her feet and has received a cortisone shot to alleviate the pain and discomfort. Hopefully, the foot won't act up while in Boston.
Jacki says she makes sure she wears clothes that she has worn before and knows she will be comfortable in and that proper fit for running shoes is very important to a long-distance runner. "You should go to a store that specializes in running shoes that will help you get the right fit," she pointed out.
Pavlik said that a real problem for any long-distance runner is to have to run into a heavy wind. "It takes more out of you and you have to breathe differently," she said.
Jacki says her husband and daughter are very supportive of her running, and Mike often goes with her on a bike, carrying her water on her long runs. "He's my coach," Jacki said.
She says she has received a great deal of local support for her trek to Boston and that Patrick Doolin and Chris Graue have told her they want to help defray her expenses on the trip east. "They have been so very kind. I didn't ask. They just said they wanted to help," Jacki said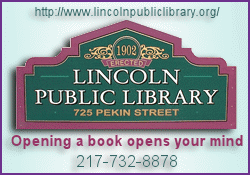 Jacki has a sister and family in Boston, and she and Mike and Heather look forward to the trip as well as her competing. She intends to have fun while running over 26 miles.
And just two weeks after she gets back, she will be running the half-marathon in Champaign. Like we said, Jacki Pavlik is fit.
[By MIKE FAK]