Continued signals of strength in the manufacturing industry helped extend a recent rally. Oil prices have risen about 23 percent from early February as the industrial sector leads a gradual recovery in the U.S. economy. Some analysts are becoming worried, however, that too steep of a climb in oil prices could choke off the economic rebound.
Motorists are already feeling the effects at the pump, where the average nationwide retail price of gasoline is at the highest level since October 2008 and is expected to top $3 per gallon this spring or summer. Tom Kloza, chief oil analyst for Oil Price Information Service, expects motorists will pay a little more than $300 million more for gas this Easter Sunday than they did on Easter Sunday last year. That's the difference between gas at a national average of $2.05 in 2009 and about $2.84 by this Easter, according to Kloza.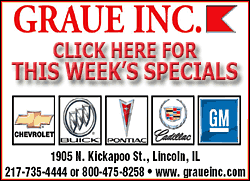 That doesn't bode well for consumer spending, which only recently has shown signs of picking up. If that trend were to reverse, the strength in manufacturing could ebb.
Pump prices rose half a penny to a nationwide average of $2.803 per gallon on Thursday, according to AAA, Wright Express and Oil Price Information Service. Prices are up 10 cents over the past month and 75.6 cents higher than they were a year ago.
Oil prices have jumped from $69 a barrel in early February on expectations of a recovery, albeit gradual, in the U.S. economy. Prices also tend to move up in the spring as demand improves for fuel with the warmer weather.
So far, though, consumption of gasoline, diesel fuel, heating oil and jet fuel remains sluggish and markets are well supplied. The biggest sign of strength is from manufacturers using growing amounts of oil to restart the nation's factories.
The Institute for Supply Management, a trade group of purchasing executives, said Thursday that its gauge of industrial activity rose for the eighth straight month with the fastest growth since July 2004.
That report, coupled with a rising stock market and more signs of economic growth in China, helped pushed benchmark crude for May delivery up $1.11 to settle at $84.87 a barrel on the New York Mercantile Exchange. Prices have about doubled in the past year.
Volume has been weak this week because of the Easter holiday. The market is closed Friday for Good Friday.
Analysts are trying to discern the next move for prices. Could oil hit $100 for the first time since October 2008?
Adam Sieminski, chief energy economist for Deutsche Bank, said he worries that triple-digit oil prices would push the global recovery back into recession. Prices are higher than he thought they'd be this year, but he can't predict where they may end up because a lot depends on sellers and buyers.