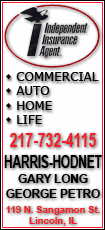 Japan's benchmark Nikkei 225 stock average rose 41.69 points, or 0.4 percent, to 11,286.09. South Korea's Kospi was up 0.3 percent at 1,723.49 and China's Shanghai index rose 0.3 percent.
In New York overnight, the Dow Jones industrial average rose 70.44, or 0.7 percent, to 10,927.07, its highest level since September 2008.
Investors were cheered Thursday by a private trade group report showing U.S. manufacturing grew in March at its strongest pace in five and a half years, more than analysts had expected.
The expansion of industrial production points to annualized gross domestic product growth of more than 5 percent, Capital Economics said in a report.
Investors will be eyeing the release of the U.S. jobs report for March later on Friday.
Trading volume in Asia was light as markets were closed for the Good Friday holiday in India, Indonesia, the Philippines, Australia, New Zealand, Singapore, and Hong Kong.
Markets in the U.S., Europe and global oil trading also are closed Friday.
In currencies, the euro fell to $1.3552 on Friday from $1.3581 on Thursday while the dollar was steady at 93.88 yen.