That, economists say, would mark a significant turning point in the recovery. It would mean the worst is over and that more job creation could be on the way in the months ahead. But, it does not mean enough new jobs are being created to bring down the unemployment rate.
The Labor Department's March unemployment report is released at 8:30 a.m. EDT Friday.
Economists are forecasting that 190,000 jobs were created last month -- the most in the past three years. The unemployment rate is forecast to stay at 9.7 percent for the third straight month, according to economists surveyed by Thomson Reuters.
As many as 100,000 of the job gains could reflect temporary hiring for the U.S. Census. Roughly 50,000 more might simply be a rebound from February, when massive snowstorms on the East Coast kept some workers off company payrolls.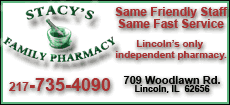 That would leave a respectable 40,000 new jobs created by private employers. Much of the gains are likely to come from the health care and temporary help industries.
"It would be a signal that business confidence is gradually improving to the point that they're ready to hire," said Brian Bethune, chief U.S. financial economist at IHS Global Insight.
More jobs would enable a bump in consumer spending, which accounts for roughly 70 percent of the economy. But without significant wage gains -- incomes have been sluggish in the past year -- growth will be restrained.
To be sure, healing in the job market is likely to be slow. Many economists expect only modest job gains this year that won't quickly reduce the unemployment rate. Both the Federal Reserve and the Obama administration expect unemployment will be well above 9 percent by the end of this year.
The factory sector is growing at a healthy clip. The Institute for Supply Management, a trade group of purchasing executives, said its gauge of industrial company activity rose to 59.6 in March, the fastest growth since July 2004. A level above 50 indicates growth.
Manufacturing data released from China, Britain and the 16 countries using the euro also showed a surge in activity in March.