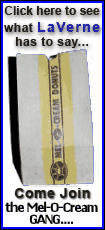 The report by the American Chamber of Commerce in China comes as companies say Beijing is violating the spirit of market-opening commitments by trying to reserve segments of its economy for domestic companies in an effort to build up Chinese global competitors.
The chamber highlighted complaints about efforts to nurture China's computer and other technology companies -- a policy dubbed "indigenous innovation" -- by favoring them in government procurement and other areas.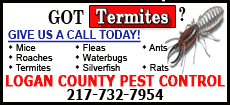 American companies are "troubled by a mounting number of policy challenges ranging from the inconsistent enforcement of laws, to China's discriminatory domestic innovation policies and regulations that limit market access into sectors that had been increasingly open to foreign investment for the past 30 years," the group said in an annual report on business conditions.
The report said a survey of 388 companies found for the first time that inconsistent regulation has become the most significant challenge faced by American companies in China. Previously they cited trouble finding enough Chinese managers as their biggest problem.
"These policies appear to be diminishing the ability of foreign companies to access the Chinese domestic market," chamber chairman John D. Watkins said in a statement. The chamber represents 1,200 companies.
The report comes amid a series of incidents that have rattled foreign businesses, including Google Inc.'s dispute with Beijing over censorship and the trial of four Rio Tinto Ltd. employees on commercial spying charges.
On Thursday, Foreign Ministry spokesman Qin Gang rejected complaints of discrimination, saying China treated domestic and foreign companies equally. He urged foreign companies to adapt to China's changing environment in order to grow.
"In fact, China's investment environment is becoming better and better," he said. "We joined the WTO. We treat foreign companies as our own family."
The Chamber of Commerce report emphasized concern about "indigenous innovation," which many businesspeople say is the biggest obstacle right now for foreign companies in industries from computers to factory equipment.