The China Iron & Steel Association gathered representatives of major mills at a meeting Friday and affirmed its determination to control the iron ore trade, according to Xu Xiangchun, chief analyst at mysteel.com, a Web site that follows the industry. The meeting also was reported by Chinese media.
Beijing has been trying through CISA to use China's status as the world's biggest steel producer to force global iron ore suppliers to cut prices at a time of intense demand. It pressed in vain last year for a deeper price cut than those agreed to with Japanese and Korean mills.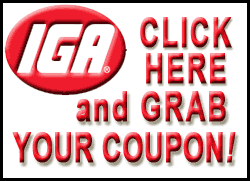 Three major miners, Vale, BHP Billiton Ltd. and Rio Tinto control about two-thirds of global iron ore trading. They have reached agreements with some major mills, primarily in Asia, to set prices on a quarterly basis instead of annually, which will give them more pricing flexibility.
On Thursday, Brazil's Vale, the world's largest iron ore miner, announced it has reached new agreements with most of its clients "based on short-term market references and price changes on a quarterly basis."
Chinese and European steelmakers oppose the shift, which so far reportedly has led to price increases of 80 percent to 100 percent. China has fought to retain annual arrangements, hoping that would give it more leverage over prices.
CISA declined comment on the issue Friday.
A Chinese court sentenced four Rio employees to prison last month on charges of commercial spying and taking bribes. Industry analysts have suggested the investigation that led to their arrest might have begun as part of government efforts to tighten control over China's sprawling steel industry and the release of sales and production data that might help foreign miners in price talks.
China's iron ore imports soared nearly 42 percent in 2009 from a year earlier to 630 million tons. Analysts say traders were building up stockpiles in anticipation of the collapse of annual contracts and sharply higher prices this year.
The government has protested that soaring costs are hurting steel mill profits and is seeking to prevent traders from pushing prices still higher as mills compete for limited iron ore supplies.