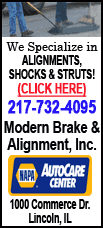 The deals worked so well that Toyota's U.S. sales jumped 41 percent and the automaker sold just 1,683 fewer cars than General Motors Co., the closest it has ever come to overtaking GM in monthly sales, according to auto research site Edmunds.com.
GM and other automakers matched the deals, boosting the industry's sales by 24 percent compared to the same month a year earlier, according to figures released Thursday and compiled by AutoData Corp.
Incentives were the main factor for Jason Lopez, 26, a Toys R Us manager from Brooklyn, N.Y., who bought a 2010 Camry last month after his mother told him about the deals. Lopez spent about an hour researching which cars were affected by the recalls but he trusted Toyota's reputation.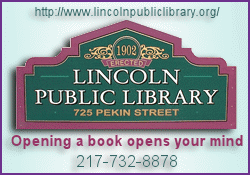 "I know it's safe," he said. Lopez paid $20,800 for the car, which was listed at $23,115.
Industry incentives averaged $2,742 per vehicle last month, according to Edmunds.com. That was down $423 from record-high levels a year earlier, when the economy was faltering and automakers saw one of the worst sales months in nearly 30 years. Incentives this March rose $100 from February.
The big change last month was Toyota, which normally limits sales promotions but resorted to them after recalls of more than 8 million vehicles worldwide for problems involving brakes and accelerator pedals.
Toyota's incentives hit $2,256 per vehicle, their highest level ever, up nearly $700 from the year before. Toyota's incentives averaged $1,700 before the crisis began last fall, said Jesse Toprak of auto pricing site TrueCar.com.
Toyota is offering current owners interest-free financing for 60 months on the popular Camry sedan. On a base model with automatic transmission that costs $21,395, the financing would save a buyer $3,722 compared with the average new-car interest rate of 6.5 percent.
Leasing may be April's incentive battleground. Honda recently added a $250 per month lease on an Accord with nothing down. Toyota is offering $169 per month on Camrys for three years with $1,999 down.
Toprak said the sweet lease deals are likely to continue for many months because automakers have access to inexpensive money. High demand for used cars also has driven up resale values, so automakers can afford better deals.
Toyota's incentives are scheduled to run through Monday, but Don Esmond, senior vice president of automotive operations at Toyota Motor Sales USA, said that some are likely to extend beyond that date. Toyota executives will evaluate market conditions over the weekend and decide.
"We needed a little bit of a kick-start to get the market in our direction," he said. "We're not going to walk away from our customers."
Toyota also continues to face lingering questions about its safety record. This week, the federal government announced an investigation to see whether electronics caused sudden acceleration problems in Toyotas and other cars.