The father of the wrestler Jarrett lost to recommended Jarrett for the team. According to coach Walt Landers, Jarrett has really dedicated himself to the sport and has talked all year about finding opportunities to wrestle after the regular season was over, and his parents are very supportive and don't push him. "I think it could be a great experience for him as a wrestler and as a young man," said Landers. "I am sure the competition will be tough and he will have to work very hard to compete at this level, but hopefully he can enjoy the same type of success as he has had all year. I am sure Jarrett will do his very best and will represent our team and community well."

The Poole family currently is planning trips to Tennessee, Ohio and Virginia Beach.
---

Easter recipes are now posted in our Grab Your Fork recipes section. If you are looking for a special meal, appetizer, salad, sweet, bread or beverage, check out the hundreds of recipe ideas we have. Deb Rohrer, LDN food editor, has also picked some special Easter recipes that were submitted that are sure to please your family, and her recommendations are on the front page of Grab Your Fork. Happy Easter, everyone, and "Bon appetit."
---

Mount Pulaski High School honor roll, third quarter, 2009-2010
Seniors:
"Straight A" honor roll: Justin Knauer, Erich Maxheimer, Ashley Southerlan, Kyley Wyss
High honors (3.80 and above): Brooke Ayers, Lindsey Durchholz, Ellen Foley, Johanna Hebenstreit, Dillon Huff, Morgan Litterly, Andrew McCarty, Meghan Moore, Ellen Olson, Katelyn Sinnett
Honors (3.50–3.79): Jamie Bobell, Logan Faucon, Heather Fielden, Kolby Hubbard, Brittney Maus, Mackenzie Oberreiter, Emily Oxby, Jordynn Peters, Stephanie Stopher
Honorable mention (3.00-3.49): Jordan Cooper, Brooklyn Hagan, Harrison Holcomb, Racheal Jones, Jesse Mitchel Litterly, Madeline Thornton, Tyler Urish
Juniors:
"Straight A" honor roll: Hannah Allen, Ethan Cline, Samantha Nichols
High honors (3.80 and above): Haley Bowles, Patrick Bree, Haley Casper, Andra Hanna, Zachary Raineri
Honors (3.50-3.79): Alec Murphy
Honorable mention (3.00-3.49): Chase Aylesworth, Cole Beckers, Quentin Browning, Sarah Clayton, Marlea Elias, Keegan Gibbs, Ashley Hathaway, Byron Holmes, Lillian Koehl, Taylor Lowe, Brooke Merold, Kyle Przykopanski, Karilyn Walsh, William Wernsing
Sophomores:
"Straight A" honor roll: Allison Haley
High honors (3.80 and above): Alexandra Conley, Mark Foley, Carly Powell
Honors (3.50-3.79): Ryan Amidon, Joel Davis, Audrey Maske, Matthew Southerlan, Grace Tierney, Justin White
Honorable mention (3.00-3.49): Katey Bobell, Samantha Fanning, Hillary Fielden, Kelsey Griesheim, Jeremy Henrichsmeyer, Andrew Houser, Jacob Litterly, Kyle Lock, Taylor Schahl, Christopher Wernsing
Freshmen:
"Straight A" Honor Roll: Rachel Allen, Jessica Awe, Tanner Clementz, Rachel Durchholz, Sylvia Klumpp, Elyse McCormick, Alexa Meister, Trenton Trump
High honors (3.80 and above):
Honors (3.50-3.79): Scott Clampet, Zackary Ladson, Tyler Litterly, Jessica Raineri, Hannah Skaggs
Honorable mention (3.00-3.49): Janson Cooper, Edward Griesheim, Allison Hickey, Cole Huff, Shawn Knauer, Timothy Koehler, Harold McDonough, Jacob Stoll
---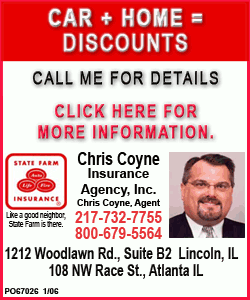 Carroll Catholic School students of the month (Click on pictures for larger images)
Isha Patel,
second grade

Daughter of Greg and Rita Patel of Lincoln

Emma Cameron,
fourth grade

Daughter of Tony and Janet Cameron of Lincoln

Grace Hemenway,
fifth grade

Daughter of Dan Hemenway of Lincoln
Daughter of Christina Hemenway of Lincoln

Melissa Van,
sixth grade

Daughter of John and Nikki Van of Lincoln
---
Got a good piece of news, information or something that we can all brag about? If you do, e-mail Mike and let us tell everyone about it. Plus you can win cash. Every submission, whether we use it or not, will get your name in the Close Up grab bag. At the end of the month we will draw a name and someone will get $25 just for dropping us an e-mail. If you wish, we will be happy to donate your winnings to the organization of your choice.
You can contact Mike at mikefak@lincolndailynews.com.
[MIKE FAK]