IEMA to highlight earthquake preparedness throughout April

Send a link to a friend
[April 20, 2010] SPRINGFIELD -- Early on the morning of April 18, 2008, thousands of Illinois residents were jolted awake by a 5.4-magnitude earthquake centered in the southeastern part of the state. The temblor produced minimal damage and no serious injuries, but it served as a vivid reminder of the serious earthquake risk in the central United States.
In conjunction with the second anniversary of that earthquake, the Illinois Emergency Management Agency will highlight earthquake preparedness throughout April as part of its 12-Month Preparedness Campaign.

"We were very fortunate that the 2008 earthquake did little damage," said IEMA Director Andrew Velasquez III. "But we can't be complacent about this hazard. A stronger earthquake could damage or destroy thousands of buildings, roads, bridges and other critical infrastructure, as well as cause serious injuries and deaths. We can't prevent an earthquake from occurring, but we can help people become better informed and prepared to stay safe when it does."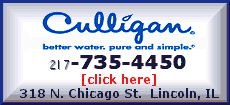 Southern Illinois lies within two seismic zones: the New Madrid, which stretches from Mississippi to Illinois along the central Mississippi River Valley, and the Wabash Valley, located between southeastern Illinois and southwestern Indiana. During the winter of 1811-1812, a series of strong earthquakes, estimated to be in the 7.8-8.1-magnitude range, occurred along the New Madrid Seismic Zone. Thousands of aftershocks rocked the entire region for several months. While the area was sparsely populated at the time, most existing buildings in the area were destroyed.
"While the greatest earthquake risk is in the southern portion of Illinois, people throughout Illinois need to be aware and learn how to stay safe," Velasquez said. "People in northern Illinois have experienced several small earthquakes over the years. They also may have children who attend college or camp in southern Illinois, may travel to the area for business, or may visit friends or vacation in that region."
To help people learn more about the earthquake risk in Illinois and how they can prepare, IEMA recently added a new "Earthquakes in Illinois" section to its Web site, www.iema.illinois.gov. The section features comprehensive information about steps people can take before, during and after an earthquake, as well as an interactive "Earthquake Home Hazard Hunt" to help people identify and correct hazards in their homes.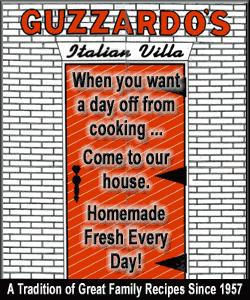 Velasquez said one of the most important steps people can take to prepare for an earthquake or other emergency is to develop a disaster preparedness kit. The kit should include water, nonperishable food, flashlights, a battery-operated radio, extra batteries, a first-aid kit and other supplies to help the occupants survive for a minimum of three days following a disaster.

An important tip for staying safe indoors during an earthquake is:

Duck or drop down to the floor.

Cover

-- Take cover under a sturdy table or other furniture.

Hold

-- Hold on to the furniture until the ground stops shaking.

After an earthquake, move slowly once the shaking stops and evacuate your home with caution. Be aware of the potential for falling objects, such as chimneys and overhangs. Aftershocks are common following earthquakes and can cause additional damage to weakened structures.

For additional preparedness tips and information about the earthquake hazard in Illinois, visit www.iema.illinois.gov and click on "Earthquakes in Illinois."

[Text from Illinois Emergency Management Agency file received from the Illinois Office of Communication and Information]