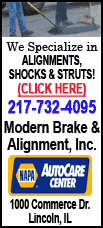 The unemployment rate stayed at 9.7 percent for the third month in a row, the Labor Department said Friday. Economists actually consider that a hopeful sign because it means more people are encouraged and starting to look for work.
"This recovery is for real," said Chris Rupkey, economist at the Bank of Tokyo-Mitsubishi.
Overall, the economy added 162,000 jobs for the month. About a third of the gains came from the census, with much more to come: About 700,000 head-counters will be hired to tally the nation's population this spring.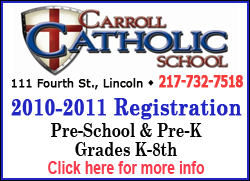 Economists took heart that even aside from the population count, the private sector added 123,000 jobs for the month, the most since May 2007.
Hiring is not expected to be robust enough anytime soon to significantly bring down the unemployment rate. Economists think unemployment will probably still be above 9 percent by the November midterm elections, making Democratic and Republican incumbents in Congress vulnerable, particularly in hard-hit states such as Michigan, Nevada and Rhode Island.
President Barack Obama seized on the positive numbers in the jobs report and took partial credit for them. But with 15 million people still out of work, he also acknowledged that the economy will be recuperating for a long time to come.
"We are beginning to turn the corner," he told workers at a battery plant in Charlotte, N.C., that received government stimulus money. But he added: "We shouldn't underestimate the difficulties we face."
House Republican leader John Boehner of Ohio said a jobless rate near 10 percent is "no cause for celebration." The unemployment rate peaked at 10.1 percent in October, a 26-year high.
No one disputes that the job market is still bleak. Counting people who have given up looking for work and part-timers who would prefer to be working full-time, the so-called underemployment rate rose to 16.9 percent in March.
But Friday's report from the Labor Department at least provides firm evidence that the job market is on the right track, even if it will be a long journey for the millions of Americans who want work but cannot yet find any.
"The economy is moving in the right direction, albeit at a torturously slow pace," said Paul Ashworth of Capital Economics.
Economists do not expect the jobless rate to drop to something more normal -- like 5.5 percent to 6 percent -- until the middle of this decade.
In the meantime, economists are concerned that hiring now appears to be concentrated among large companies -- a sign that small businesses, which typically lead job creation in the early stages of a recovery, are having difficulty getting financing from banks.
In March, the education industry led job creation, followed by health services and government. Those sectors, plus others like the hospitality industry, manufacturing and retail, will continue hiring as the recovery picks up, economists say.
For example, Sodexo Inc., a large food services company based in Maryland, plans to fill thousands of openings for cooks, servers, cashiers and other positions. Demand for food services is on the rise again at schools, hospitals and corporations.
"We're really very optimistic that this is not a blip," said Arie Ball, the company's vice president for human resources.