T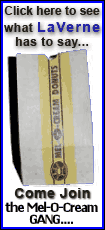 he problem is highlighted by a deadly string of explosions, including one that killed four people Friday at a Tesoro Corp. refinery in Washington state, federal officials said.
The federal Occupational Safety and Health Administration got so worried that in 2007 it started a major push for safety inspection in refineries and found more than 1,000 workplace violations in the industry.
"If the aviation industry were having the same number of significant serious accidents as the refinery industry was having you probably wouldn't see people flying too much," Chemical Safety and Hazard Investigation Board chairman John Bresland told The Associated Press Friday.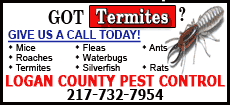 The internal insurance report, given to federal safety regulators two years ago but never publicized, was all too familiar to Bresland's agency, which said Friday's deadly explosion revives concerns there's something terribly wrong with the industry.
The board, which makes nonbinding recommendations, oversees investigations on accidents in 150 refineries in the United States and tens of thousands of chemical plants. But about half of the outstanding investigations are of accidents at refineries, officials said.
The cause of Friday's blast at the Tesoro refinery in Anacortes, about 70 miles north of Seattle on Puget Sound, was under investigation. The blaze started during maintenance work on a unit that processes highly flammable liquid derived during the refining process, the company said.
Six investigators with the chemical safety board were dispatched to the scene. Tesoro, based in San Antonio, was fined $85,700 last April for 17 serious safety and health violations at the plant.
In November, the state reached a settlement with Tesoro, requiring in part that the company correct the hazards and hire a third-party consultant to do a safety audit. The settlement reduced the total penalty to $12,250 and lowered the number of violations to three.
Jeff Haffner, associate general counsel for Tesoro, said the company is investigating the blast and has been working to correct the problems found.
It was the largest fatal refinery accident since a 2005 explosion at a BP American refinery in Texas killed 15 people and injured another 170.