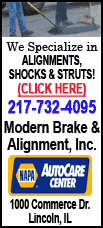 Jamie Paulin-Ramirez flew from Ireland Friday to Philadelphia, where she was arrested by agents with the joint terrorism task force there. Her 6-year-old son flew with her and was placed in the custody of child protective service workers.
A U.S. official told The Associated Press that Paulin-Ramirez is pregnant. The official was not authorized to discuss that detail and spoke on condition of anonymity.
Paulin-Ramirez made a brief initial appearance in federal court Friday, and a detention hearing was scheduled for next week. Her lawyer could not immediately be reached for comment.
Last month, authorities in Ireland detained Paulin-Ramirez, originally from Colorado, and six others as they investigated an alleged plot to kill a Swedish cartoonist whose drawing had offended many Muslims.
Those seven suspects in Ireland were linked to Colleen LaRose, a 46-year-old woman who had traveled to Europe but was arrested last fall when she returned to the United States.
The new indictment charges that LaRose and Paulin-Ramirez, 31, separately traveled to Europe to support violent jihad, or Muslim holy war. The court papers also say that once LaRose was in Europe, she invited Paulin-Ramirez to join her to attend a "training camp."
Paulin-Ramirez, prosecutors charge, accepted the invitation and asked to bring her 6-year-old son with her. She and the boy traveled to Europe last September and on the day of her arrival, she married a co-conspirator whom she knew only from online discussions, authorities said.
Last August, the Paulin-Ramirez and LaRose allegedly had a computer conversation in which LaRose said "when our brothers defend our faith (and) their homes, they are terrorists ... fine, then I am a terrorist and proud to be this."
According to the indictment, Paulin-Ramirez replied, "that's right... if that's how they call it then so be it I am what I am."
When the initial charges were unsealed last month against LaRose, it marked one of only a handful of times the U.S. has filed terrorism charges against a woman.
Prosecutors alleged that LaRose called herself "Jihad Jane" in Internet conversations, but she denied that when questioned by the FBI. She has pleaded not guilty in the case.