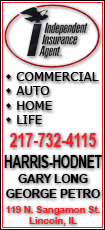 The lottery paid out a total of $7.77 million after the number 7-7-7-7 came up in the Big 4 drawing Wednesday. More than 3,100 tickets had the winning numbers. They won either $2,500 or $5,000, depending on whether the buyer wagered 50 cents or $1.
That set of numbers has only been a winner twice since 1980. The last set of quadruple numbers to win was 2-2-2-2 in September 2008.
Copyright 2010 The Associated Press. All rights reserved. This material may not be published, broadcast, rewritten or redistributed.