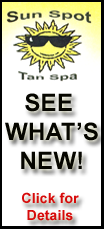 At least seven people were found alive, bound with handcuffs, said Baghdad's security spokesman, Maj. Gen. Qassim al-Moussawi. In the hours after Friday night's shootings, Iraqi officials cordoned off the area to search for suspects and helicopters swarmed overhead.
"The area has many orchards and streams, so it is difficult to secure, but we are investigating," al-Moussawi told The Associated Press. He said the killings bear "an obvious al-Qaida hallmark."
Many of the dead were members of local Sahwa, or Awakening Councils - one of several names for the Sunni fighters who changed the course of the war when they revolted against al-Qaida in Iraq and joined the Americans in late 2006 and 2007, officials said. The fighters also are known as Sons of Iraq.
A senior Iraqi army official who arrived at the scene Friday evening said the bodies were handcuffed and had been sprayed up and down with machine gun fire. He spoke on condition of anonymity because he was not authorized to release details publicly.
He said some of the bodies were left "beyond recognition."
Mustafa Kamel, a Sahwa leader south of Baghdad, said the attack happened late Friday in a village in the Arab Jabour area, about 15 miles (25 kilometers) south of Baghdad. Arab Jabour is a collection of industrial zones, villages and palm and citrus groves in the Sunni belt around Baghdad's southern doorstep.
An official at Iraq's Interior Ministry confirmed the attack and said the victims were 20 men and five women and that the attackers were in military uniform.
He did not give his name because he was not authorized to speak to the media.
Al-Moussawi said 24 people were confirmed dead, although other officials put the toll at 25.
Many of the Sons of Iraq were former insurgents who later teamed up with the Americans against al-Qaida in Iraq. The move, known as the Awakening, was credited - along with the surge of tens of thousands of U.S. troops - in helping quell the violence.