I
n a speech, Ahmadinejad also said U.S. steps to pressure Iran have backfired and instead have isolated Washington in the eyes of the world.
"Don't imagine that you can stop Iran's progress," Ahmadinejad said in remarks broadcast live on state television. "The more you reveal your animosity, the more it will increase our people's motivation to double efforts for construction and progress of Iran."
President Barack Obama said Thursday that six world powers dealing with Iran's nuclear program will develop a package of serious new punitive measures over its refusal to halt uranium enrichment in coming weeks.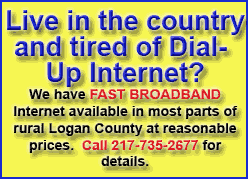 China has not confirmed U.S. reports that it has dropped its opposition to possible new U.N. sanctions against Iran. China has veto power in the U.N. Security Council and its support would be key to passing a resolution against Iran.
Iran's top nuclear negotiator, Saeed Jalili, is in China in the hopes of winning assurances from Beijing that it will oppose sanctions.
The U.S. and some of its allies have accused Iran of seeking to use its civilian nuclear program as a cover to develop nuclear weapons. Iran has denied the charge, saying its nuclear program is geared towards generating electricity, not bombs.
Three rounds of earlier United Nations sanctions have already been imposed.
Iran's economy has suffered over the past year, and parliament approved a cut in subsidies that keep fuel prices low, a further blow to Iranians already experiencing high unemployment and inflation.
The U.N. Security Council could consider new punishments on Iran, including increasing financial squeezes on the extensive holdings of Iran's Revolutionary Guard. The U.S. has also said it could seek to penalize companies that sell fuel to the oil-rich Islamic republic, which imports about 40 percent of the fuel it needs because its refineries cannot keep pace.
Iran has periodically boasted of what it says is growing self-sufficiency in technological sectors like its satellite program and other scientific work.
Seeking to demonstrate that point, Ahmadinejad's speech on Saturday was to workers at the inauguration of an industrial project in southern Iran.