T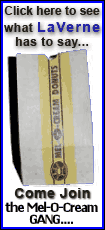 he body of Senior Chief Petty Officer Nam Ki-hoon was found near in what is presumed to be the mess hall in the ship's rear area, the Joint Chiefs of Staff said.
It said officials plan to take Nam's body by helicopter to a military hospital near Seoul.
With the discovery of the body, 45 sailors remained missing, and hopes of finding survivors appeared to be fading.
Divers planned to resume the search later Saturday. The JCS said divers can plunge into waters only four times a day when currents are slow and waves weak, and they can stay underwater about 20 minutes each time.
The 1,200-ton navy ship Cheonan sank following an explosion late on March 26 during a routine patrol. Fifty-eight crew members, including the captain, were rescued soon after.
The vessel broke into two pieces after the explosion, the rear going down first and the front early on March 27. No cause has been determined for the blast and, despite some speculation, there has been no confirmation of North Korean involvement in the sinking, which occurred near the countries' disputed sea border off the west coast of the Korean peninsula.
Defense Minister Kim Tae-young has said that a floating mine dispatched from North Korea was one possible explanation for the blast on the Cheonan. A mine left over from the 1950-53 Korean War may also have struck the ship, he said.
Officials say the cause of the explosion can only be determined after the sunken ship is recovered.