Today's highlight in history:
On April 3, 1860, the legendary Pony Express began carrying mail between St. Joseph, Mo., and Sacramento, Calif. (The delivery system lasted only 18 months, giving way to the transcontinental telegraph.)
On this date:
In 1865, Union forces occupied the Confederate capital of Richmond, Va.
In 1882, outlaw Jesse James was shot to death in St. Joseph, Mo., by Robert Ford, a member of James' gang.
In 1936, Bruno Hauptmann was electrocuted in Trenton, N.J. for the kidnap-murder of Charles Lindbergh Jr.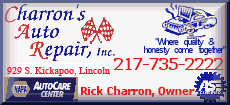 In 1946, Lt. Gen. Masaharu Homma, the Japanese commander responsible for the Bataan Death March, was executed by firing squad outside Manila.
In 1948, President Harry S. Truman signed into law the Marshall Plan, designed to help European allies rebuild after World War II and resist Communism.
In 1968, the day before he was assassinated in Memphis, Tenn., civil rights leader Martin Luther King Jr. delivered his famous "mountaintop" speech to a rally of striking sanitation workers. North Vietnam agreed to meet with U.S. representatives to set up preliminary peace talks.
In 1974, deadly tornadoes struck wide parts of the South and Midwest before jumping across the border into Canada; more than 300 fatalities resulted.
In 1979, Jane M. Byrne was elected mayor of Chicago, defeating Republican Wallace D. Johnson.
In 1990, jazz singer Sarah Vaughan died in suburban Los Angeles at age 66.
In 1996, an Air Force jetliner carrying Commerce Secretary Ron Brown and American business executives crashed in Croatia, killing all 35 people aboard.
Ten years ago: U.S. District Judge Thomas Penfield Jackson ruled that Microsoft Corp. had violated antitrust laws by keeping "an oppressive thumb" on competitors. (Jackson later ordered the breakup of Microsoft, but the Justice Department ended up reaching a settlement with the software giant.) Michigan State won its second NCAA championship, defeating Florida, 89-76.
Five years ago: A day after the death of Pope John Paul II, the body of the pontiff lay in state. Millions prayed and wept at services across the globe, as the Vatican prepared for the ritual-filled funeral and conclave that would choose a successor.