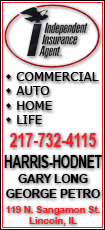 Born Empty, from Nashville, Tenn., will be making its third appearance in Lincoln and promoting the release of a new album, "The Odyssey Chaoti-Pop Oddity." This band has played over 200 shows in the last 18 months, building a fan base over 30 states wide. Their infectious, explosive sound is impossible to resist or forget. Their live show is a definite must-see!
Also on the bill is the local Atlanta group The Sacred Eternal. This band of three brothers formed in 2007 with a desire to create Christ-centered melodic metal. They have recently been working with Greenlight Productions, producing the single "The Reckoning," as well as entering to play the New Band Showcase at the 2010 Cornerstone Festival in Bushnell. Currently they are in the top 25 of this contest and have future plans to record a full-length EP with Greenlight.
The Bob Clymers from Eureka will be promoting the release of their second full-length EP, "Audiblize the Waltz." The Bob Clymers have always been driven by something that stands apart from the standard dream of fame-dazzled teenagers, and that's the intention of portraying their music as an honest example of intangible artwork. It's obvious with them, especially after the release of "Audiblize the Waltz" in 2010. McKenna and Mac seem to drive their music with every bit of their being. Any conflict, any emotional expenditure or any event that seems to affect them, internal and especially external, is faceted into their music, and this honesty is what makes their music accessible by anyone who chooses to listen.
Tides, formally known as Cryptick, is a teenage band, also from Atlanta. This band has gone through some lineup changes but returned to the beginning members. They have new material and a new sound.
Finishing out the lineup are Jael Drove the Nail and Dog of Panic, both newcomers to the Lincoln area.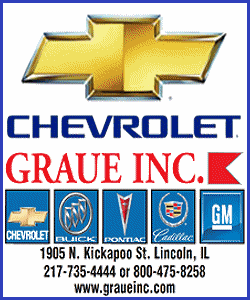 It will be a great night of an eclectic variety of genres, guaranteed to be enjoyed by all. The Cell, even though no longer an organization, lives on with two of the original board members, Bell and Harris. The mission of The Cell was always to provide youth with alternative events that would help give kids the option to say no to drugs and alcohol, and still have fun. Bell and Harris continue to promote these youth concerts in the spirit of The Cell.
April 16 is their spring kick-off show, with April being Alcohol Awareness Month. Doors for this show open at 6:30 p.m. at the VFW, with the show starting at 7 p.m. All shows are for all ages, with no alcohol allowed. Concessions will be provided. Admission is $5 per person. Adult supervision is always provided as well. Any questions or concerns can be sent to misty62664@yahoo.com or call Misty at 217-871-0388.
[Text from file received from Misty Bell, administrative assistant, Abraham Lincoln Tourism Bureau of Logan County]