A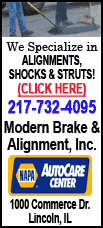 front that brought heavy rain and thunderstorms to the Plains on Friday was moving eastward. It was expected to weaken while the main low pressure system moves northward into Canada. Significant rain and thunderstorms were likely in Michigan.
In the West, a Pacific cold front was expected to continue moving inland from the Northwest through the northern Rockies. The storm was predicted to bring widespread high-elevation snow from the Cascades through the northern Rockies. Several inches were forecast in many areas.
The nation's midsection was expected to remain dry, while a high pressure system along the eastern seaboard was to keep conditions dry and seasonally warm.
The Northeast was forecast to rise into the 70s and possible 80s, while the Southeast was to see temperatures in the 70s and 80s. Temperatures were expected to reach the 40s and 50s in the northern Plains and the 30s, 40s and 50s in the Northwest.
Temperatures in the lower 48 states Friday ranged from a low of minus 7 degrees at Yellowstone, Wyo., to a high of 92 degrees at McAllen, Texas.