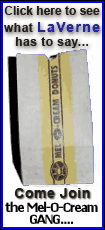 The Labor Department said Friday employers added 162,000 jobs in March. It was the biggest gains since the recession began in December 2007. However, it still fell short of the 190,000 jobs economists predicted would be added.
The stock market was closed Friday, so investors did not have a chance to trade based on the report before the weekend.
Private employers accounted for most of the gains. Traders are encouraged that the biggest hurdle to a sustained recovery could be turning positive. Temporary hiring for the 2010 U.S. census did not pad the figures as much as economists had forecast, which helped keep the figure below expectations.
The unemployment rate remained at 9.7 percent for the third straight month.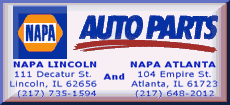 High unemployment is considered a key stumbling block to a strong, sustained recovery because it keeps consumers from spending and loan defaults elevated. The financial sector would get a big boost from a drop in loan losses, while consumer spending accounts for the majority of economic activity in the country.
A private trade group's measure of the service sector, which covers 80 percent of non-farm jobs in the country, is due out later Monday. It is expected to show growth in the sector.
Ahead of the opening bell, Dow Jones industrial average futures rose 26, or 0.2 percent, to 10,886. Standard & Poor's 500 index futures rose 2.60, or 0.2 percent, to 1,176.30, while Nasdaq 100 index futures rose 10.75, or 0.6 percent, to 1,962.75.
Stock futures rose in an abbreviated session of electronic trading on Friday before closing early for Good Friday.