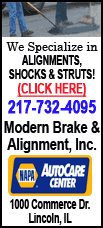 "Wow, it's even got a suicide door!" said the 15-year-old, referring to the rear-hinged car door of the 1930s gangster era.
If it flew open, it could catch air and blow away along with the driver -- or it could be easily swung open to dispose of somebody, according to popular lore.
On Saturday, the New York International Auto Show offered everything from concessions to the recession, like the smallest car on the U.S. market, an $11,900 Smart Fortwo, to the show's most expensive wheels, a Rolls-Royce Phantom Drophead Coupe costing $518,800.
The Phantom also comes with a safe, modern version of the suicide door, more politely called a coach door, and a personal concierge -- available by phone to help with anything the owner needs, including travel plans and restaurant reservations.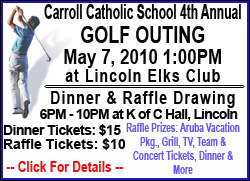 About 100 Phantoms, taking several months each to handcraft in England, are now on U.S. roads.
Nearby, a white Smart car off a French assembly line had letters painted on its door saying it comes with "half price parking in NYC."
And though crash tests show it meets U.S. safety standards, Peter Greco says he wouldn't want his 20-something children to be driving the 8-foot-10-inch-long two-seater on an American highway.
"We're not there yet; we're not ready for this -- as long as you have big cars like the (18.5-foot-long) Cadillac Escalade on the road," said the banker as he crawled out of the tiny vehicle. "It's not a good mix."
Despite the economy, there was plenty of pricey in-your-face flash and muscle at the Jacob K. Javits Convention Center, on Manhattan's West Side.
For $115,000, a fully loaded Jaguar XJL Supersport is tricked out with an electronic button that boosts acceleration while automatically tightening the driver's seat belt. The base price of the XJL series is about $80,000.
Hyundai touted a new twist on the four-wheel market: Apple's new iPad for a whopping $50,000 -- that is, with a 2011 Equus luxury sedan thrown in. The Equus doesn't come with an owner's manual. Instead, the instructions are displayed on the touch screen of the electronic tablet, which hit the nation's retail market on Saturday.
The thousands of visitors attending the show, which runs through April 11, included everyone from families with small children climbing in and out of the multicolored, shiny machines to future buyers seriously eyeing 2010 models now on sale at dealers as well as 2011 cars not yet available.
Among next year's cars is the updated version of the Fiat 500 Sport, bringing back memories of Federico Fellini's film "La Dolce Vita" -- meaning the sweet life -- and seen in countless other Italian movies.