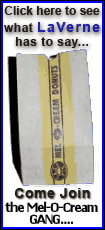 Wheat for May delivery slid 2.75 cents to $4.52 a bushel; May corn added 2.25 cents to $3.4675 a bushel; May soybeans lost 1 cent to $9.41 a bushel; and May oats were unchanged at $2.105 a bushel.
Meanwhile, beef and pork futures traded higher on the Chicago Mercantile Exchange.
June live cattle added 0.60 cent to 94.12 cents a pound; May feeder cattle gained 1 cent to $1.1370 a pound; June lean hogs rose 1.63 cents to 85 cents a pound; and May pork bellies traded up 1 cent to 97.70 cents a pound.