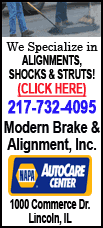 European markets rose in their first day of trading since Thursday. They had been closed for the Easter holiday.
There are few catalysts on the calendar that are likely to sway trading in the coming days as companies prepare to begin releasing first-quarter earnings next week. The Federal Reserve plans to release the minutes from its March 16 interest rate-setting committee meeting Tueasday afternoon. The Fed kept its key rate at a historic low during the meeting to continue its easy money policy to help generate growth.
The small pullback in futures comes as the Dow approaches the psychological barrier of 11,000. The Dow came within 12 points of hitting 11,000 on Monday before easing off its highs for the day. That would've been the first time it eclipsed that level since Sept. 29, 2008, before the credit crisis peaked.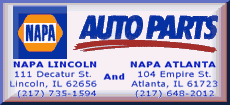 Stocks have been on a steady climb in recent months as new reports show the economy is slowly, but consistently improving. There have been few pauses during the recent gains that have seen the Dow rise in each of the past five weeks -- its longest winning streak since mid-April last year.
Ahead of the opening bell, Dow Jones industrial average futures fell 12, or 0.1 percent, to 10,897. Standard & Poor's 500 index futures dropped 2.10, or 0.2 percent, to 1,181.00, while Nasdaq 100 index futures fell 3.50, or 0.2 percent, to 1,970.00.
Bond prices rose. The yield on the benchmark 10-year Treasury note, which moves opposite its price, fell to 3.95 percent from 3.99 percent late Monday.
The 10-year yield climbed above 4 percent during trading Monday for the first time since June. It is approaching levels not seen since October 2008.
The Treasury Department is scheduled to auction three-year notes Tuesday afternoon. Weak demand at recent auctions, along with signs of economic recovery, have helped drive prices down and yields higher.