The iPad will also go on sale in other countries starting in a few weeks, though some Europeans made a trip to New York specifically to buy one Saturday.
Kaufman Bros. analyst Shaw Wu, who had estimated that Apple sold 250,000 to 300,000 over the weekend, said the device has the potential to be another big hit in Apple's arsenal of products down the line with lower prices and better software for the device.
"When the iPhone was first launched, it was also somewhat of a disappointment. ... But as the iPhone got more refined, with more apps, better software, not to mention better prices ... then you started to see the volumes really take off," Wu said. "We think the iPad is similar."
He said checks of the supplier channel shows that Apple notified manufacturers to get ready for possibly 10 million units to be shipped, up from 5 million previously.
Broadpoint Amtech analyst Brian Marshall said the iPad's weekend sales met his expectations, especially with many stores closed for Easter. He said the iPad's Saturday sales of more than 300,000 units is about 60 percent of his weekend forecast of 525,000 -- a decent showing for a product that has garnered mixed reviews.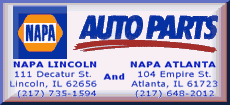 "We're off to a fantastic start," Marshall said.
But he said the device won't be overshadowing the iPhone, whose sales he expects to top $20 billion this year, eight times his forecast of $2.5 billion for the iPad.
"It's really all about the iPhone, but the iPad will generate fantastic sales this year," he said.
Apple, which is based in Cupertino, Calif., also said that iPad owners downloaded more than a million applications and more than 250,000 electronic books on Saturday.
Shares of Apple rose $1.13, or 0.5 percent, to $237.10 in midday trading Monday.