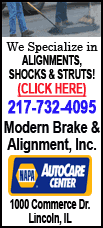 CBS News and Sports President Sean McManus said Monday that "this year Tiger's story is a major factor in the golf tournament and we are going to cover it fully."
CBS presents live coverage of the last two rounds of the tournament this weekend. It will be Woods' first time back at competitive golf since the story involving his multiple mistresses and troubled marriage unfolded. If Woods makes the cut and is among the leaders this weekend, McManus acknowledged the tournament will get some extraordinary ratings.
McManus said nobody at the Masters has talked to him about Woods' role in the CBS coverage, and he's given no instructions to his announcers.