The appointment of the Mexican-born Gomez as coadjutor for Los Angeles puts him in line to become the highest-ranking Latino in the American Catholic hierarchy and the first Latino Cardinal in the U.S.
Gomez, 58, is a priest of the conservative Opus Dei order.
Cardinal Roger Mahony, who has been dogged by the clergy abuse scandal during his quarter-century tenure in Los Angeles, turns 75 next February. Under church rules, bishops submit their resignation at age 75.
Pope Benedict XVI can decide whether to keep him on the job longer. But the appointment of Gomez as coadjutor indicates Benedict wanted a smooth transition to a new leader for the nation's largest diocese.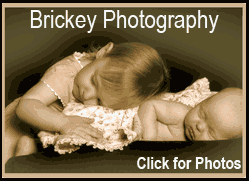 Gomez will have to oversee the fallout from the abuse scandal that came to light during Mahony's tenure.
In 2007, Mahony agreed to a record-setting $660 million settlement with more than 500 alleged victims of clergy abuse.
A federal grand jury is also investigating how the Archdiocese of Los Angeles handled claims of abuse, and has subpoenaed several witnesses, including a former Los Angeles priest convicted of child molestation and a monsignor who served as vicar for clergy under Mahony.
Mahony's attorney has said the cardinal, the longest-serving U.S. cardinal since the Second Vatican Council, is not a target of the investigation.
Mahony said he and his bishops would work closely with Gomez until early 2011, when Gomez takes over the archdiocese, which counts more than five million members, 70 percent of them Hispanic.
"I welcome Archbishop Gomez to the Archdiocese of Los Angeles with enthusiasm and personal excitement," Mahony said in a statement.
Gomez said he was grateful for the appointment and the trust that the Vatican's nuncio had in him.
"I will try with all my strength to earn that trust," he said in a statement.
Mahony was to introduce Gomez at a press conference later Tuesday in Los Angeles' cathedral.