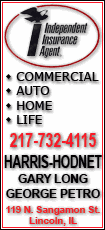 He lent his name to the new auditorium, while Texas oilman George Mitchell donated $35 million of the nearly $83 million price tag for the physics buildings.
Hawking greeted the dedication ceremony with "Howdy," the university's official greeting, in the synthesized voice created by the computer on his wheelchair.
The 68-year-old scientist suffers from an incurable degenerative disorder commonly known as Lou Gehrig's disease that has left him almost completely paralyzed.
___
On the Net:
Stephen Hawking: http://www.hawking.org.uk/