That attack, which came amid a major Indian offensive aimed at crushing the Maoists, fueled concerns the government is sending poorly trained forces to the front lines to battle the raging insurgency.
Indian Home Minister Palaniappan Chidambaram, the nation's top law enforcement official, said the attacks showed "the brutality and the savagery" of the rebels.
At least 81 troops were in a patrol party that had spent three or four days scouring forest in the rebel stronghold of Dantewada, in Chhattisgarh state, said R.K. Vij, the inspector general of state police.
Early Tuesday, rebels ambushed some of the troops, killing at least three of them, he said. Another 17 troops who went to recover the bodies were killed when their vehicle was blown up by a land mine, Vij said -- although the vehicle was designed to withstand such explosives.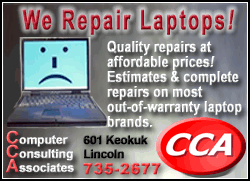 The bodies of at least 67 paramilitary troops were recovered by Tuesday afternoon, even as fighting between the two sides continued in the remote and heavily forested area, he said. The circumstances in which the other troops died was not immediately clear.
Eight troops were also wounded and six others were missing. The government found no rebel bodies, Vij said.
Few other details are available from the area. The rebels rarely speak to the press, aside from issuing occasional statements.
The rebels are known as Naxals or Naxalites, after Naxalbari, the village in West Bengal state where their movement was born in 1967. In February, they killed at least 24 police officers in West Bengal in a stunning attack on their camp.
Inspired by Chinese revolutionary leader Mao Zedong, the rebels have tapped into the rural poor's growing anger at being left out of the country's economic gains and are now present in 20 of the country's 28 states. They have an estimated 10,000 to 20,000 fighters.
The troops were part of the government's "Operation Green Hunt" offensive aimed at flushing the militants out of their forest hide-outs.