The antenna failed to operate after Discovery blasted into orbit Monday on a space station supply run. That leaves the seven astronauts with no way to send or receive big packages of information, like the images of the shuttle's wings and nose that were collected Tuesday morning.
Normally, these pictures are sent immediately to Mission Control in Houston so experts can begin scouring them as soon as possible.
Because of the antenna malfunction, commander Alan Poindexter and his crew had to store the data on 40-minute tapes that were fed, in turn, into a computer for digital conversion. In all, six tapes were filled, containing 35 to 40 gigabytes of information. All that information will be relayed once the shuttle reaches the International Space Station on Wednesday, delaying analysis.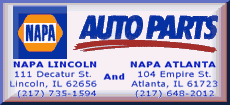 The rendezvous was expected to be trickier than usual, given the antenna trouble. The antenna is supposed to provide radar tracking as the shuttle approaches the station, from 25 miles out. Engineers had little confidence the system would be working by then.
Mission Control said the astronauts could rely on other tools, and stressed the linkup would not be any more dangerous.
"We're planning on getting there on time," Poindexter assured flight controllers. He said he trained for just such an event, two weeks ago back in Houston.
Flight director Richard Jones said the main effect is the one-day delay in getting the results from Tuesday's survey, as well as data collected aboard Discovery during liftoff.
"The experts who look at that data and process that data and turn that data upside down, left and right ... they're very good at that," he said. "I'm confident that once they get that data, it's going to look and feel like a normal mission at that time."
It will take about four hours to transmit all the survey data, using space station resources.
Despite the extra work, the astronauts took just 20 minutes longer than usual to complete the normally five-hour survey. Jones characterized the problem as an inconvenience. "Gosh, we're successfully working around it," he told reporters.
The astronauts noticed some discoloration on the right wing while scanning it with the 100-foot, laser-tipped inspection boom. But Jones said that was not unusual.
This routine inspection of the wings and nose -- the most vulnerable parts of a shuttle during re-entry -- was put in place following the 2003 Columbia disaster. Columbia was destroyed by a hole in a wing, the result of shedding fuel-tank foam.