The death of Eugene Terreblanche, a militant leader once convicted of beating a black farm worker so badly the man was left brain damaged, has focused attention on simmering racial tensions less than 10 weeks before South Africa hosts the World Cup.
Police officers rushed to separate nearly 2,000 people split into white and black groups after a middle-aged white woman sprayed an energy drink on blacks singing the Zulu choruses of the country's national anthem. Whites had earlier been singing the parts of the national anthem that are in Afrikaans and that date to the apartheid era.
Police set up coils of razor wire to separate the groups -- whites who said they were there to support the family of the slain farmer Eugene Terreblanche and blacks supporting the family of the 15-year-old suspect and his 28-year-old co-worker.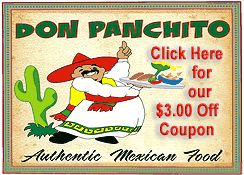 Authorities say Terreblanche, 69, was bludgeoned to death Saturday in his bed. The 15-year-old's mother told AP Television News that the suspects killed the farmer to death because he hadn't paid them in months.
Tuesday's court hearing in the town of Ventersdorp, some 100 miles (160 kilometers) west of the capital Pretoria, will not be public because the younger suspect is a minor. Police have not identified either of the suspects by name.
Minutes before the confrontation, far-right militant whites had provocatively waved old flags signifying white rule and launched into a rendition of the apartheid-era anthem in the Afrikaans language.
"We need more people in here -- quick!" a police officer yelled, on the run, as the two groups advanced on each other and police scrambled to keep them apart.
After calm was restored, Pieter Steyn, the provincial leader of Terreblanche's Afrikaner Weerstandsbeweging movement, better known as the AWB, apologized for the woman who sprayed the blacks.
A day earlier, Steyn had retreated from threats made by other militants to avenge Terreblanche's death. Steyn said the AWB renounces violence, and that the earlier threats were made "in the heat to the moment. We have spoken to every one and told them to be calm."
Terreblanche's AWB has blamed African National Congress Youth League leader Julius Malema for the death, saying his insistence on public performances of an anti-apartheid song that includes lines about killing white farmers was hate speech that led to Terreblanche's killing.
Malema says the song has nothing to do with Terreblanche's death. The ANC insists the song is part of its heritage and that the lyrics -- which also speak of white farmers as thieves and rapists -- refer to those who supported apartheid and now oppose democracy.