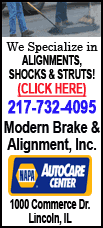 That's how the Briseno family watched all seven of their homes sink to ruin on a single block, forcing them to sleep in their cars indefinitely.
The family has one of the more dramatic tales of loss from the epicenter of Easter Sunday's 7.2-magnitude earthquake in Mexico that has left many afraid to go inside, whether at home or at work.
"The earth just opened up, like a pencil goes across a sheet of paper, like a stripe goes across the floor," said Diona Garcia Briseno, the oldest of five siblings, who lost a home that she shared with her husband and their two children, 18 and 10.
Garcia Briseno, 38, saw the ground crack and cough up water as she waited out the quake outside her home. After the shaking, she went inside to find that her cement floor was gurgling muddy water from underground. It lasted about six hours.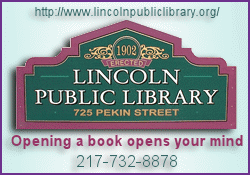 "It didn't come out with lots of force, but it was constant," she said.
Authorities said Monday that dozens of homes and businesses were destroyed in the earthquake, all of them in the city of Mexicali and small surrounding farming towns in a valley that's lined with canals. Two people died: a 94-year-old man and an unidentified transient.
Asphalt buckled on streets all around the Briseno family's tiny farming village of Oaxaca, leaving gaps several feet (meters) wide. Dirt crevices that spouted water can be seen almost everywhere, some dry and some now puddles.
Raul Lepe, 45, pointed to a 30-foot (9-meter) -long opening that ran across a dirt lot and spewed "small volcanoes of water" behind his clothing store. The floor of his home suffered cracks, forcing him to sleep in his pickup truck until an inspector visits.
No one appears to have suffered as much property loss as the Briseno family, whose ancestors were among the town's early settlers. Cruz Briseno arrived in Oaxaca as a young man shortly after the 1910 Mexican Revolution.
Raquel Briseno, Cruz's daughter, divided the family plot on Avenida Emiliano Zapata, giving a piece each to four children, keeping one for herself and leaving two for her brothers. The small, cinderblock homes on the dirt road are tightly spaced.
Farming has always driven the economy. The men in the Briseno family support their households by working six days a week for the equivalent of about $65 in a region where onions, radishes, asparagus and cucumbers are grown.
Residents of neighboring Guadalupe Victoria, the closest town to the epicenter, are accustomed to earthquakes, but nothing prepared them for Sunday's jolt. Some people aren't sure if they'll ever feel safe again.
Sergio Ruiz Escalante, a 51-year-old construction worker, moved his family's beds outside to the back patio to sleep under the stars with his wife and three children. A fence fell outside his home but there was no other visible damage. He doesn't know when he'll sleep inside.