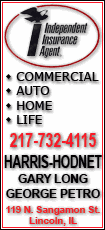 Meanwhile, the bishop who oversees the Rev. Joseph Palanivel Jeyapaul said he had overruled a Vatican recommendation that the accused priest be removed from the priesthood and applied his own lesser punishment.
"Unless guilt is proved, we cannot take any strong action," said the Most Rev. A. Almaraj of the Diocese of Ootacamund in southern India.
In a separate case, a church official confirmed Tuesday that a priest convicted of fondling a 12-year-old altar girl in New York more than a decade ago had returned home to India where he still served as a priest.
The Rev. Francis X. Nelson was sentenced to four months in prison in 2003 in connection with his role as a visiting priest at a church in Brooklyn. His victim testified that Nelson showed up at her grandmother's apartment uninvited and groped her.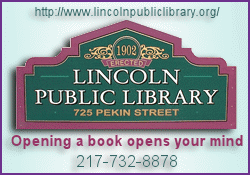 In a telephone call with The Associated Press on Tuesday, Nelson denied he was the same priest who had served in New York and hung up. However, his bishop, the Most Rev. Peter Remigius, confirmed that Nelson had returned to India after serving his jail term and continued to work as a priest in the bishop's office in his home diocese of Kottar in southern India.
"His conviction was finished, and he has finished his term," Remigius said. "He is not in charge of any parish ... he is helping people who are alcoholic."
Remigius said Nelson had already returned to Kottar when he took over as bishop in 2007. He was not aware of any correspondence between the Vatican and his predecessor, the Most Rev. Leon A. Tharmaraj, regarding whether Nelson should be removed from the priesthood following his conviction. Tharmaraj died in 2007.
The revelation came a day after critics of the Catholic Church highlighted Jeyapaul's case as another example of what they said is a practice of protecting child-molesting priests from the law.
Jeyapaul, who denied the accusations, was one of many foreign priests brought to help fill shortages in U.S. parishes. Last year, about one-quarter of the newly ordained priests in the United States were foreign-born, according to the Center for Applied Research in the Apostolate at Georgetown University.
Jeyapaul, 55, came to Minnesota in 2004 and was assigned to work at Blessed Sacrament Catholic Church in Greenbush, a town of fewer than 1,000 people just south of the Canadian border. In 2005, he went to India to visit his ailing mother.
While he was in India, he was accused of having an inappropriate relationship with a 16-year-old girl, and Bishop Victor Balke of the Diocese of Crookston, Minnesota, told Jeyapaul not to come back or he would go to the police. Jeyapaul was later charged with sexually assaulting a 14-year-old female parishioner.
Balke also notified the Congregation for the Doctrine of the Faith, the top office in the Vatican that was formerly headed by Pope Benedict XVI and handles all abuse cases involving priests.
The Vatican said officials thought Jeyapaul should be removed from the priesthood, but under church law, the decision was up to the local bishop in India. Almaraj held his own canonical trial and sentenced Jeyapaul to spend a year in a monastery.
"He didn't want to leave the priesthood, so then we took this administrative process," Almaraj said. "He is accused. If it is proved he is guilty, then the necessary action will be taken with the guidelines from the Vatican."
In a May 2006 letter, a Vatican official said Jeyapaul's bishop in India had been instructed to monitor him "so that he does not constitute a risk to minors and does not create scandal."