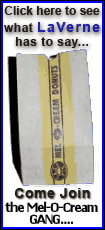 First, the partnership has received word from the Peoria Economic Development Council that all of the final documents for the Comprehensive Economic Development Strategy have been received by the Economic Development Administration. This process has taken nearly three years to complete. Once Logan County is approved, we will become part of the Peoria Economic Development District, enabling Logan County to become eligible for EDA grants for economic development projects. This designation will also enable Logan County to partner with the other communities in the district on regional grants and studies.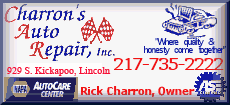 The Center of Success business incubator began in November. The partnership is currently working with three prospects who are looking for large space and will add several jobs to Logan County. To attract other new companies, during the first quarter, the partnership began the process of organizing a business plan contest to attract entrepreneurs to Logan County. The contest is slated to begin in June, and details will be released soon. The partnership also submitted a $100,000 grant application to USDA to create a centralized business incubator in Lincoln.
The partnership has hired an auditing firm to conduct a first-ever audit. This will assure our partners and contributors that all of our funding is going to appropriate usage.
The partnership has hired a highly regarded consulting firm to conduct a study for the Economic Development Master Plan. In November 2009, the partnership received a supporting grant for $50,000 from USDA. Vandewalle and Associates is the firm that will be in Lincoln May 20-21 and will have a kick-off on May 21 at Lincoln College. Details on this event will be released soon. The Economic Development Master Plan will be complete by Oct. 1.
The partnership is planning a fundraising luncheon at Lincoln College on June 18 with the theme "Logan County's Future is in the Wind." Details will be available in the near future.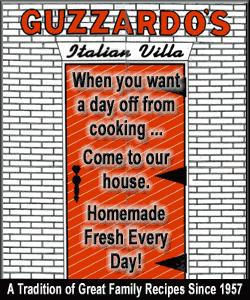 On April 21, the partnership will facilitate the first Logan County Manufacturer's Council at Sysco. The purpose of the meeting is to bring the manufacturers in the community together. The Department of Commerce and Economic Opportunity will be represented to discuss manufacturing tax credits.
Finally, the partnership has taken a leadership role in coordinating efforts with Wind for Illinois, DCEO, the Illinois Finance Authority, the Wind Working Group at Illinois State University, and Illinois Development Council to have a major Illinois presence at Windpower 2010. This is the largest wind show in the United States, focusing on the wind developers and manufacturers. Currently, the partnership is working with three wind developers that have placed meteorological towers in Logan County to test wind conditions for potential wind farms. Wind farms not only provide tax revenue to the school districts and Logan County, but provide construction jobs and permanent maintenance jobs. In addition, the wind developer pays rent to local farmers.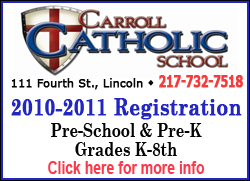 For more information, please contact Joel Smiley, executive director of the Lincoln & Logan County Development Partnership, at 217-732-8739.
[Text from file received from Lincoln & Logan County Development Partnership]