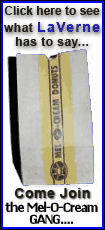 The FTSE 100 index of leading British shares was down 5.65 points, or 0.1 percent, at 5,774.70 while Germany's DAX fell 5.84 points, or 0.1 percent, at 6,246.37. The CAC-40 in France was 3.89 points, or 0.1 percent, lower at 4,050.05.
Wall Street was also poised to open modestly lower -- Dow futures were down 9 points, or 0.1 percent, at 10,904 while the broader Standard & Poor's 500 futures fell 2.2 points, or 0.2 percent, to 1,183.60.
Once again, Greece took center stage as investors continued to fret about the country's ability to pay off its debts -- the ten-year spread between Greek and Germany bond yields stood at 3.84 percentage points, just below Tuesday's all-time high but way up on the 3 percent level when the EU agreed on an aid program that would involve the International Monetary Fund.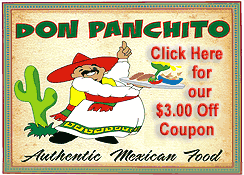 Talk that Greece was looking to renegotiate the terms of the backstop agreement -- denied by the finance ministry -- as a technical team from the IMF arrived in Athens has fueled the spike in Greek borrowing costs.
"All of this puts a question mark over longer term debt sustainability as well as the threat of contagion elsewhere in the eurozone," said Neil Mackinnon, global macro strategist at VTB Capital.
With fiscal retrenchment due in Greece, as well as Portugal and Spain, there are also mounting concerns that the debt crisis will weigh on eurozone economic growth for a long time yet, particularly as lower demand for German goods could squeeze the eurozone's biggest economy.
"This does not look like a sensible strategy and will likely end up in economic slump for the eurozone generally alongside the risk of deflation," said Mackinnon.
Worries about the strength of the eurozone economy were stoked further on Wednesday with the news that economic growth ground to a halt in the last three months of 2009 as output stagnated in Germany and contracted once again in Italy.
In its latest estimate for the quarter, Eurostat, the EU's statistics office, said eurozone economic activity was flat, in contrast to its previous prediction of 0.1 percent quarterly growth.
The downward revision was unexpected and provides further evidence of how weak the recovery in the eurozone is -- it was only in the third quarter of 2009 that the bloc emerged from recession with 0.4 percent growth.
"Today's data clearly highlight the fragile and unsustainable nature of the eurozone recovery," said Owen James, an economist at the Centre for Economic and Business Research.