Concerns about sticking gas pedals and complaints from Toyota owners in the U.S. were rising at the end of 2009. The documents show that weeks earlier, on Sept. 29, its European division issued technical information "identifying a production improvement and repair procedure to address complaints by customers in those countries of sticking accelerator pedals, sudden rpm increase and/or sudden vehicle acceleration."
Distributors throughout Europe and in Russia, Georgia, Kazakhstan, Turkey and Israel received the technical information.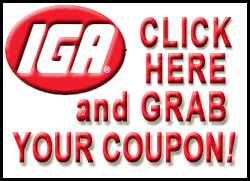 In assessing a record $16.4 million fine on Toyota for failing to alert the U.S. government to the safety problems quickly enough, Transportation Secretary Ray LaHood cited the warnings to the other countries. LaHood said Tuesday that Toyota made a "huge mistake" by not disclosing the safety problems sooner.
The timeline in the documents shows that Toyota said in October it had received three reports of sticking pedals in Corollas sold in the United States. It notified the National Highway Traffic Safety Administration about the cases in November.
In November and December, Toyota engineers examined pedals from the Corollas and were able to replicate the sticking pedal problem in two of the three cases. The engineers "concluded that the phenomenon experienced in the United States was essentially the same as the phenomenon experienced in Europe," the document said.
In mid-January, Toyota held internal meetings "to discuss status of production changes and to prepare for meetings with NHTSA" on Jan. 19, according to the timeline. Two days later, Toyota announced it would recall 2.3 million vehicles to address the sticking pedals.
The documents obtained by the AP were among 70,000 pages of papers turned over to government investigators. They show that on Sept. 29, the same day Toyota issued the repair procedures in Europe, the company told NHTSA of its decision to recall several Toyota and Lexus vehicle models "to address the risk of accelerator pedal entrapment by all-weather floor mats."
Toyota has said the problems involved separate issues, and in the case of the sticking gas pedals, the problem was related to the buildup of condensation on sliding surfaces in the accelerator system that helps drivers push down or release the gas pedal.