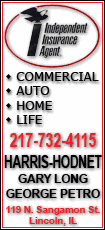 Government cash-for-clunkers programs and customer concerns over fluctuating fuel prices have helped push sales of smaller cars over heavier gas guzzlers and luxury models.
Renault Chief Executive Carlos Ghosn said European Union restrictions on cars' average carbon dioxide emissions -- achieved by lower fuel consumption -- was also a factor in the deal. Companies could face fines if they don't gradually reduce CO2 output after 2012.
Small cars are less profitable and sharing parts and platforms allows the companies to build them more cheaply.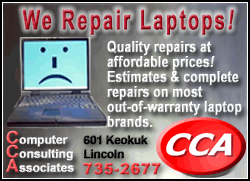 The executives estimated that the Renault-Nissan alliance and Daimler would each achieve euro2 billion ($2.7 billion) in cost savings and additional sales from the new alliance over the first five years.
Renault's Ghosn, who also heads Japan's Nissan, said the alliance was just the latest step in a wave of industry tie-ups for Renault and others.
"The name of the game is to be present everywhere," Ghosn said, "so we are going to move for more and more consolidation."
"Do not be surprised if we continue to add scale," he said.
Renault and Nissan will each take on a 1.55 percent stake in Daimler, which in turn will take a 3.1 percent stake in each of the other two.
The move will add to Renault and Nissan's existing 11-year-old alliance, that has made it the world's fourth largest automotive group with sales of 6.1 million vehicles last year. They share development costs and Renault owns a 44 percent stake in Nissan.
Cooperation will include developing a common chassis for two of the automakers' small cars, Daimler's Smart Fortwo and Renault's Twingo. The partnership will also extend to sharing gasoline and diesel engines, with Daimler's Mercedes-Benz using Renault-Nissan engines for its future lineup of premium compact cars, and Nissan's Infiniti using 4- and 6- cylinder engines from Daimler, the companies said.
"Right away we are strengthening our competitiveness in the small and compact car segment and are reducing our CO2 footprint -- both on a long-term basis," Zetsche said.
Zetsche said the partners "will work together to examine further possible areas of cooperation" beyond those detailed Wednesday.
Ghosn said Renault and Nissan's cooperation with Daimler could also eventually see them share technology for electric cars and batteries. He has been a vocal proponent of electric vehicles and predicts the segment will grow to about 10 percent of global sales by 2020.