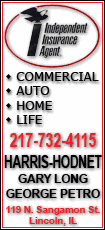 European markets dipped on mounting concerns about Greece's ongoing debt problems, while Asian markets mostly rose as expectations for a global economic recovery grew.
The U.S. market's momentum has slowed in recent days with little economic data to drive trading. No major reports are due out Wednesday, but investors will keep a close watch on the Treasury's auction of 10-year notes later in the day.
The market paused Tuesday, with the Dow remaining below the psychological barrier of 11,000. The Dow hasn't hit that level in 18 months. It came within 12 points of 11,000 before retreating and ending trading nearly 4 points lower Tuesday at about 10,970.
After the Dow jumped about 50 points in the first hour of trading on Monday on upbeat economic reports, it has settled into a 45-point range.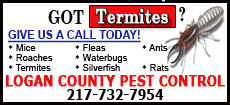 Instead of the broad-market moves that have been standard in recent months, individual shares have been rising or falling on company-specific reports. That trend appears to be holding for at least one more day with futures indicating a slightly lower opening.
Ahead of the opening bell, Dow Jones industrial average futures fell 11, or 0.1 percent, to 10,902. Standard & Poor's 500 index futures fell 2.50, or 0.2 percent, to 1,183.30, while Nasdaq 100 index futures dropped 2.50, or 0.1 percent, to 1,976.25.
The government is auctioning $21 billion in 10-year notes Wednesday. The 10-year note is used as a benchmark for many consumer loans. Bond yields have been rising in recent weeks, which has pushed interest rates higher.
The yield on the benchmark 10-year Treasury note, which moves opposite its price, fell to 3.95 percent from 3.96 percent late Tuesday. On Monday, its yield climbed above 4 percent for only the second time since October 2008.
Rising rates have yet to have much effect on stocks. But if rates rise too fast, it could slow the economic recovery, which would put a damper on stocks.