T
oday's highlight in history:
On April 7, 1862, Union forces led by General Ulysses S. Grant defeated the Confederates at the Battle of Shiloh in Tennessee.
On this date:
In 1199, King Richard I of England (also known as The Lion-Heart) died in the Limousin region of France at age 41 after being mortally wounded by an arrow.
In 1860, Will Keith Kellogg, founder of cereal maker Kellogg Co., was born in Battle Creek, Mich.
In 1927, the image and voice of Commerce Secretary Herbert Hoover were transmitted live from Washington to New York in the first successful long-distance demonstration of television.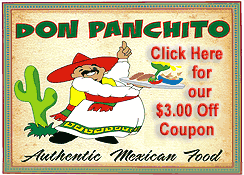 In 1939, Italy invaded Albania, which was annexed less than a week later.
In 1949, the Rodgers and Hammerstein musical "South Pacific" opened on Broadway.
In 1953, the U.N. General Assembly elected Dag Hammarskjold (dahg HAWM'-ahr-shoold) of Sweden to be secretary-general.
In 1969, the Supreme Court, in Stanley v. Georgia, unanimously struck down laws prohibiting private possession of obscene material.
In 1978, President Jimmy Carter announced he was deferring development of the neutron bomb, a high-radiation weapon.
In 1983, space shuttle astronauts Story Musgrave and Don Peterson took the first U.S. space walk in almost a decade as they worked in the open cargo bay of Challenger for nearly four hours.
In 1990, a display of Robert Mapplethorpe photographs opened at Cincinnati's Contemporary Arts Center, the same day the center and its director were indicted on obscenity charges (both were acquitted). An arson fire aboard a ferry en route from Norway to Denmark killed 158 people.
Ten years ago: Attorney General Janet Reno met in Washington with the father of Elian Gonzalez; Reno later told reporters that officials would arrange for Juan Miguel Gonzalez to reclaim his son, but she gave Elian's Miami relatives one more chance to drop their resistance and join in a peaceful transfer.