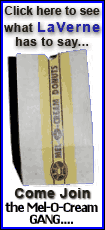 Benchmark crude for May delivery was down 9 cents to $85.79 a barrel at late afternoon Singapore time in electronic trading on the New York Mercantile Exchange. The contract fell 96 cents to settle at $85.88 on Wednesday.
Crude shot to an 18-month high above $87 this week from $69 in early February on investor optimism oil demand would increase following a recovering global economy. But U.S. consumption of for oil products has remained weak.
Crude supplies rose for the week ended Friday by a larger-than-expected 2 million barrels, according to the Energy Information Administration. Over the past four weeks, gasoline demand has averaged 9 million barrels per day, an increase of 1.7 percent from a year ago.
Demand for distillate fuel used for heating oil and diesel fuel has been flat and jet fuel demand is off 3.7 percent.
"It appears that this energy rally may have about run its course," Ritterbusch and Associates said in a report. "We see absolutely nothing bullish about the oil fundamentals."
"Even the forward view that entails an upswing in demand later this year remains vague."
In other Nymex trading in May contracts, heating oil was steady at $2.2438 a gallon, and gasoline fell 0.36 cent to $2.3111 a gallon. Natural gas slid 1.1 cents to $4.008 per 1,000 cubic feet.
In London, Brent crude was down 10 cents at $85.49 on the ICE futures exchange.