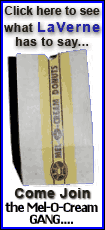 Geithner was due to meet Vice Premier Wang Qishan on Thursday evening en route home from a two-day visit to India, the Treasury Department said. The surprise visit was announced just a day in advance.
The decision to hold such a high-level encounter suggested Washington and Beijing are trying to narrow their differences over currency, which threaten to overshadow cooperation on the global economy, Iran's nuclear program and other issues.
Chinese Foreign Ministry spokeswoman Jiang Yu declined to elaborate on the agenda for the talks, saying only that Wang and Geithner would "exchange ideas on U.S.-China relations and other issues of mutual interest."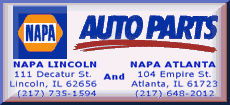 Washington and other Chinese trading partners are pressing Beijing to ease exchange rate controls that they say keep its yuan undervalued, giving its exporters an unfair price advantage and swelling its multibillion-dollar trade surplus. Some American lawmakers want punitive tariffs on Chinese imports if Beijing fails to act.
The Obama administration delayed a report to Congress due April 15 in which it had the option of citing Beijing as a currency manipulator, a designation that could lead to a World Trade Organization complaint and possible trade sanctions.
Beijing has publicly pushed back against U.S. pressure, with the Chinese commerce minister warning that a rise in the yuan's value would hurt exporters, who provide sizable employment. Despite the public intransigence, a debate has also been raging among senior officials and economists about whether to stand firm or let the yuan appreciate.
Economists expect Beijing to allow the yuan to rise some time this year in order to ease strains in its own economy. A stronger yuan would increase the buying power of Chinese consumers, helping to increase domestic consumption and reducing reliance on exports.
"China can go a lot further in internationalizing its economy and promoting world growth by making its currency more flexible," said Pieter Bottelier, an economist and former head of the World Bank's China office. "It is in the interest of the Chinese to resume its policy of pushing toward a more flexible exchange rate, rather than in the interest of the U.S."