The companies plan to finalize the tie-up, forming a carrier with a market value of around $7.5 billion pounds, by the end of this year. It would carry more than 58 million passengers a year to some 200 destinations while retaining both individual brand names.
The two had been trying to hammer out an agreement since 2008, seeking greater economies of scale to survive the downturn in the aviation sector following the global credit squeeze and growing competition from budget carriers.
Consolidation in the industry is rife, with the BA-Iberia announcement coming a day after sources confirmed that United Airlines and US Airways are in talks about a combination that would create America's second-biggest airline.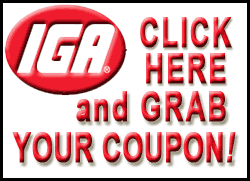 BA and Iberia said their deal, which will create a new holding company majority-owned by BA shareholders, will leave room to capitalize on further industry consolidation. Importantly, the deal will save the airlines some euro400 million ($530 million) a year by the fifth year if approved by European Commission and shareholders of both airlines.
But the proposed merger has been harshly criticized by rival carriers. Low-fare airline Ryanair Holdings PLC likened it to "two drunks trying to prop each other up," while Virgin Atlantic Airways said the deal would increase BA's dominance at Heathrow Airport.
Consumer groups have also been skeptical, suggesting that fares will rise as a result.
"At the moment, it's hard to see how this merger will benefit travelers, at least in the short term," said Bob Atkinson of travel Web site travelsupermarket.com. "Any cost savings will only be felt by passengers if the business integrate quickly."
Yet both face obstacles to quick integration, Atkinson noted, pointing to BA's acrimonious battle over pay and working conditions with its 13,000 cabin crew. Staff went on strike twice for a total of 10 days last month, costing the airline some 40 million pounds ($61 million), and have threatened to walk out again if the dispute is not resolved.