Reports on initial jobless claims and monthly retail sales could send the market back on its upward trajectory. Stocks have retreated in recent days after the Dow Jones industrial average flirted with 11,000 for the first time in 18 months.
Analysts say the retreat in stocks is normal and that shares might have risen too fast over the past two months.
Renewed concerns about a possible default by Greece on its debt is also weighing on markets globally. Overseas markets tumbled, with many Asian and European indexes down by more than 1 percent.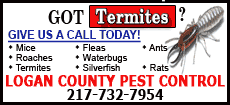 Greek debt troubles have been one of the few reasons that have caused stocks to fall globally so far in 2010. There are concerns that debt problems in Greece and other European nations could upend a global economic recovery and damage the euro. The dollar rose against the euro and other major currencies.
Ahead of the opening bell, Dow Jones industrial average futures fell 31, or 0.3 percent, to 10,818. Standard & Poor's 500 index futures dropped 3.90, or 0.3 percent, to 1,175.10, while Nasdaq 100 index futures fell 4.50, or 0.2 percent, to 1,970.50.
The drop in futures comes ahead of what is expected to be another positive report on the jobs market. Economists polled by Thomson Reuters predict new claims for unemployment benefits dropped by 4,000 to a seasonally adjusted 435,000 last week. It would be the fifth drop in the last six weeks. The report is due out at 8:30 a.m. EDT.
High unemployment is considered a major stumbling block to a strong, sustained economic rebound. Last week, the Labor Department said employers added 162,000 jobs in March, the most in three years.
Retailers will be releasing monthly sales data throughout the morning as well. Investors will want to see strong sales from March for reassurances that consumers are starting to return to stores.
Consumer spending is a primary driver of economic growth, so a jump in spending would show consumers are gaining more confidence in their finances and the economy.