On April 8, 1974, Hank Aaron of the Atlanta Braves hit his 715th career home run in a game against the Los Angeles Dodgers, breaking Babe Ruth's record.
On this date:
In 1513, explorer Juan Ponce de Leon and his expedition began exploring the Florida coastline.
In 1913, the 17th Amendment to the Constitution, providing for direct popular election of United States senators (as opposed to appointment by state legislatures), was ratified.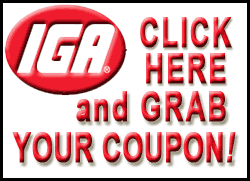 In 1935, President Franklin D. Roosevelt signed the Emergency Relief Appropriations Act, which provided money for programs such as the Works Progress Administration.
In 1946, the League of Nations assembled in Geneva for its final session.
In 1952, President Harry S. Truman seized the steel industry to avert a nationwide strike. (The U.S. Supreme Court later ruled that Truman had overstepped his authority.)
In 1970, the Senate rejected President Richard M. Nixon's nomination of G. Harold Carswell to the U.S. Supreme Court.
In 1973, artist Pablo Picasso died at his home near Mougins, France, at age 91.
In 1988, TV evangelist Jimmy Swaggart resigned from the Assemblies of God after he was defrocked for rejecting an order from the church's national leaders to stop preaching for a year amid reports he'd consorted with a prostitute.
In 1990, Ryan White, the teenage AIDS patient whose battle for acceptance gained national attention, died in Indianapolis at age 18.
In 1994, Kurt Cobain, singer and guitarist for the grunge band Nirvana, was found dead in Seattle from an apparently self-inflicted gunshot wound; he was 27.
Ten years ago: The Central Intelligence Agency confirmed that personnel action had been taken following the mistaken bombing of the Chinese embassy during the NATO war against Yugoslavia; one employee was reportedly fired. Oscar-winning actress Claire Trevor died in Newport Beach, Calif. at age 90.