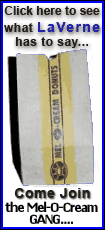 The Federal Statistical Office also said Friday that exports were up a strong 9.6 percent on the year in February.
Exports traditionally power the German economy. The country is the world's second-largest exporter after China.
February's month-on-month rise beat economists' 4 percent prediction. Still, January's decline -- the first since August -- was revised downward to 6.5 percent from an initial estimate of 6.3 percent.
Imports were up 0.2 percent on the month and 4.2 percent on the year in February.
Germany's foreign trade surplus stood at euro12.6 billion ($16.8 billion) -- up from euro8.9 billion a year earlier.